Happy Easter
Dallin and I spent our first Easter together as a married couple yesterday. Although, I was homesick, and I missed the great traditions and baskets that my family would normally do, I was still able to remember the purpose of Easter...
15 April 2006 SALT LAKE CITY — The First Presidency of The Church of Jesus Christ of Latter-day Saints has released the following Easter message:

"At this wonderful season of hope and renewal we testify of the glorious reality of the atonement and resurrection of the Lord, Jesus Christ. The empty tomb brought the most comforting assurance that can come into man's heart. This was the affirmative answer to the ageless question raised by Job, "If a man die, shall he live again?" (Job 14:14).

"As stated by the angel on that first resurrection morn, "Why seek ye the living among the dead?" (Luke 24:5). "He is not here: for he is risen, as he said" (Matthew 28:6).

"This is the promise of the risen Lord. This is the relevance of Jesus to a world in which all must die. Of all the victories in human history, none is so great, none so universal in its effect, none so everlasting in its consequences as the victory of the crucified Lord, who came forth in the resurrection that first Easter morning."
We did dye eggs that I made deviled eggs out of Sunday night, here are some pictures of our creations: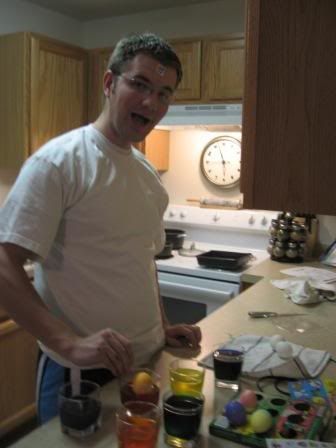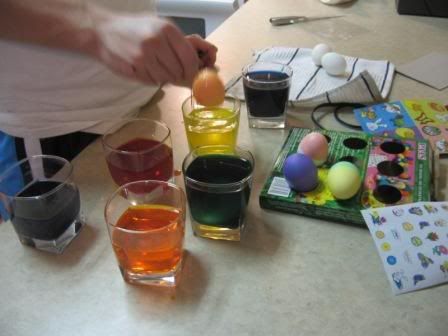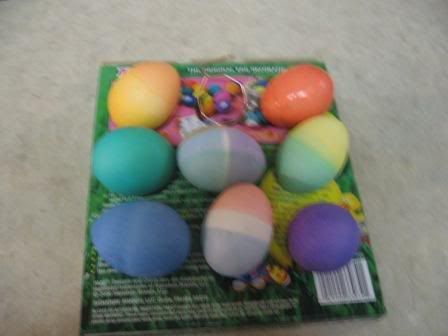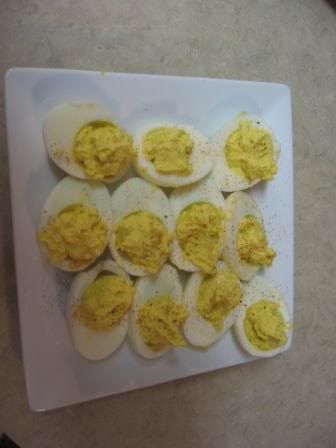 Dallin also just got a great internship/job for the summer. He will be working for Idaho National Laboratory, doing drafting, and he will also be making twice as much as he is now. The only down side to this is he will need to drive to Idaho Falls everyday, which just isn't feasible since his truck only gets 8 miles to the gallon. I will also be in school and working, and with a busy schedule I will need transportation during the day and I refuse to drive that truck. So we are in the market for a cheap vehicle that will last us at least through the end of the year.
We found a great deal on a car that was just a little more than we are willing to pay. We called my parents and got some great advice and in the end we decided to keep looking. We will see how it goes. All I know is that I hate car shopping and I can't stand sleazy used car sells people.
We attended church yesterday and really enjoyed the messages that were shared there. When we attend church Dallin and I purposefully find a spot behind a family with cute younger children. Dallin especially loves to make faces at the younger children and get them to smile and giggle. This Sunday we sat behind the 1 1/2 year old girl that we have donned as the cutest in the ward. Halfway through the meeting, while the choir was singing a beautiful Easter song the little girl climbed up on the bench and started poking Dallin and I. A little while later she pointed to me and called me mom, then she tried to climb under the bench to come visit us. When her dad stopped her she had a fit and was taken out to the foyer. We can't wait to start our own family, but until we can we are happy to borrow others. Dallin and I have also started working in the primary as substitutes and I even did the music last week. I loved it, even though I was very nervous since children can be the worst critics. I think it went well.
Last Thursday was offically the first day of spring, and people are very excited here to know spring is finally here. Personally I think they are all crazy. My idea of spring is no snow!! It has started to warm up (to the low 40's woo-hoo--not)and the snow is starting to melt, but not fast enough for my opinion!
School is starting to get pretty stressful as it nears the end on April 10th, but we can't wait to get one more semester behind us.
We love you all and hope everyone had a great Easter!