As soon as I found out that we were moving to Redwood City, right near San Francisco, I knew right away where I wanted to go first, Alcatraz. For those of you who know me well, would know that if I didn't want to be a mom so bad, then I would probably want to be a criminal investigator of some kind. I think that is why Alcatraz has always intrigued me a bit. Dallin and I went our second weekend here and took some pictures. If you are ever in this area I would highly recommend going.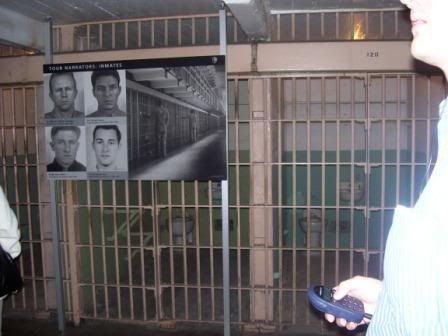 In this picture you can see Dallin holding a little tape player thing. As we walked through the prison area of Alcatraz we would listen to a narrator, as well as some old prisoners, talk about the prison and direct you where to go. The picture you see is the four prisoners who we listened to on the player as we walked through.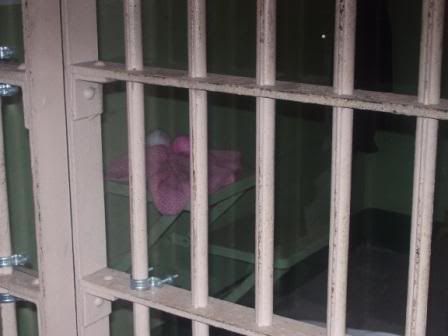 This picture I thought was funny, because the prisoners used to crochet when they got bored. Can you imagine some of the roughest guys in America sitting in jail crocheting.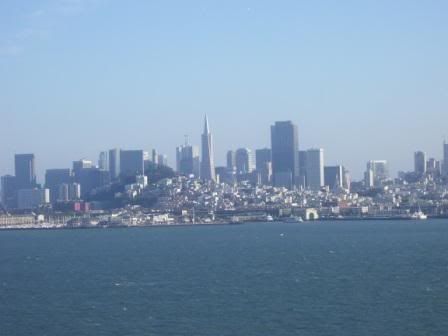 This is just a pretty picture of the city that I took while we were on the island.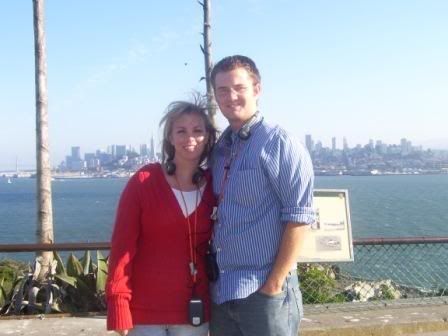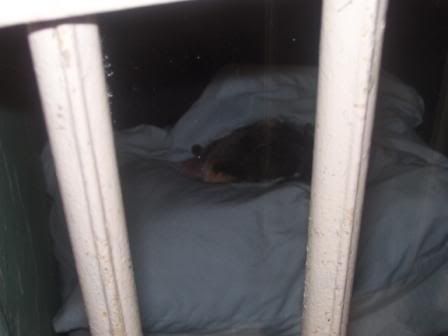 For those of you who know a little bit about the island, would know that there were escape attempts, but as far as anyone knows no one escaped from the island and lived to tell about it. This is a picture or the heads a few prisoners made when they tried to escape. The heads were found by some guards who at first really thought that the paper/concrete head was a real prisoner.