Dallin and I have safely made it to Redwood City, California. We have settled in to our new place and are starting to get our feet wet in the new city. Dallin loves his job as an estimater for a company called Rudolph & Sletten. I am still jobless, but I hope to find something soon.
We drove in Sunday afternoon and got the keys to our new home for the next four months. Its a cute little apartment that has been recently renevated. The next day (Labor Day) Dallin and I set out to buy a kitchen table for the first time since we have been married and enter the world of adulthood. I told him before we started out that day that I love higher and square tables. His response was "I don't like either of those!" I knew it was going to be a long day. However, you can see for yourself who won that one.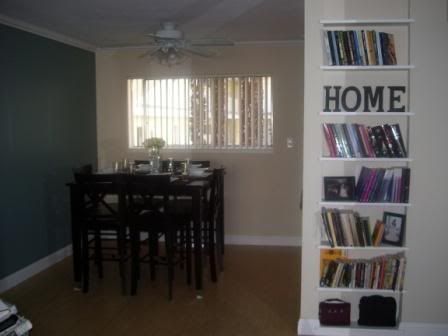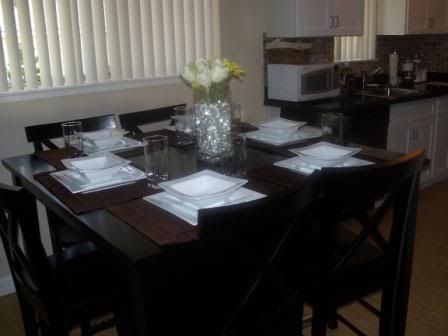 He actually saw the table that I pointed to and actually liked it. I really just got lucky!
Saturday, we drove up to the city of San Francisco. Word of advice don't ever drive there...take the bus. After we drove around for 30 minutes trying to find parking, we got out to walk around and tour downtown. We decided to play tourists for the day and got tickets to go on a duck tour (the vehicle that takes you on land and water). It really is a beautiful place with a great history. I took some pictures...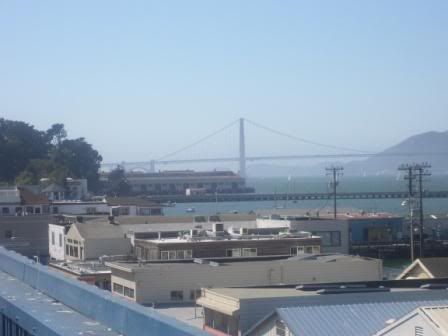 The Golden Gate Bridge (which we have yet to be on)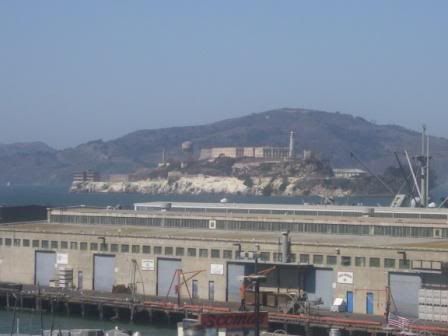 Alcatraz...We are going this Saturday and I can't wait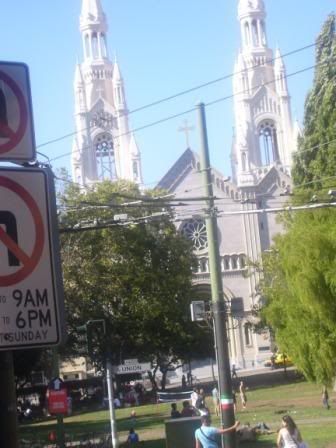 A beautiful church (no its not crooked that is just how the streets are there)
A pretty picture of some buildings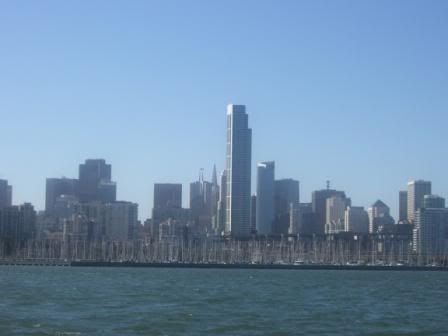 The city from the boat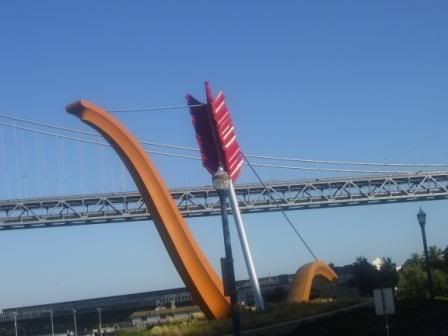 Cupid's Bow and Arrow with the Bay bridge behind it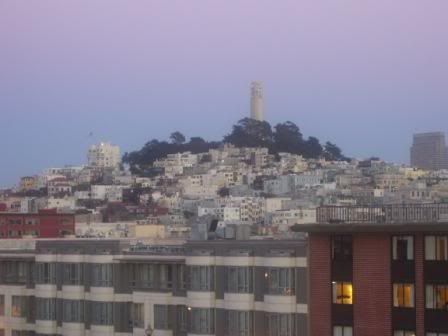 Another pretty picture
That is it for now...we will keep you all posted!