One of the things I love most about the Fall is sports! Lucky for us Dallin gets free tickets for the 49ers and for the Sharks. Here are some pictures!
49ers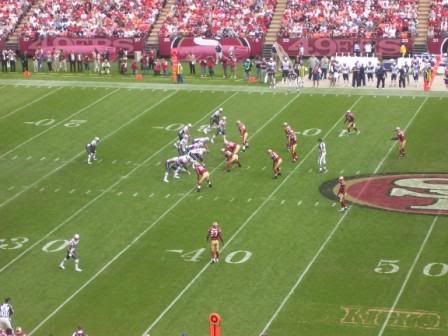 One of the games we went to was Steve Young day and they retired his jersey.
Here he is with his Beautiful Family. He is in our stake, but I have yet to see him.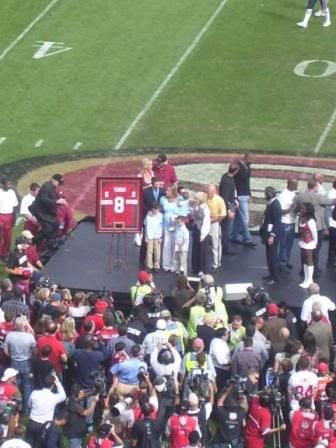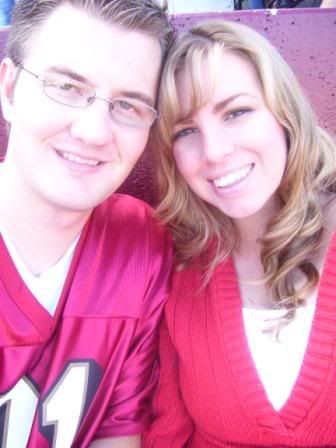 Sharks