Dallin was gone all week for a school competion in consturction management, so he missed Valentines Day. We decided to go skiing in Jackson Hole on Presidents day in replace of valentines. It was a beautiful day under the Teton Mountains, sunny, great snow and around 30 degrees. Of course our camera died as soon as we got there. We got one picture of us on the ski lift and then I found a one on line.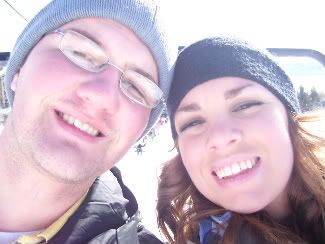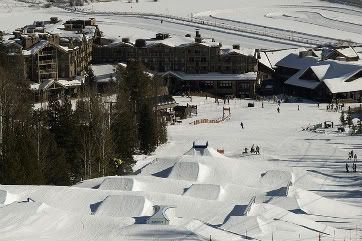 This was the smallest hill, but it had a ton of jumps as you can see. We didn't do any of them, but we did higher hills.
Dallin says he was surprised how well I caught on, since I haven't been since I was about 14. He was also surprised at how fast I liked to go, in reality I just wasn't that wonderful at stopping so I got used to going faster. Dallin was much better than I had expected and surprised me at how great of a teacher he was. We had such a great time and we can't wait to get back out there.