Well, I'm still pregnant. Little Olivia June isn't ready to make her debut just yet. I went to the Doctor Monday and was told that everything looked great. I was dilated to a 1, 50% effaced, and at a -3 station. The next thing he said was that I was going to have the baby this week (note to doctors, don't ever tell your patient that). Since I'm not due until the 29th, that was really exciting to me, but I tried not to get my hopes up too high. I am so tired of being pregnant.However, compared to the first part of my pregnancy this part is a piece of cake. Well I went home that day and made sure bags were packed, laundry was done, and that I would be ready to go whenever it was time. Well, I woke up in the middle of the night that night with awful back labor and contractions that were between 5-7 min apart. Dallin and I headed to hospital. As soon as I was hooked up to the monitors and laid down of course my contractions slowed way down. After a few hours, and my parents coming out to the hospital, they decided to send me home. I was devastated!
Since then I have been trying to keep myself busy so that I wouldn't just stare at the calendar (which I do anyways). I have been a sewing maniac and made some really cute things.
Onesie Dress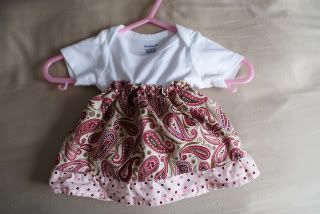 Burp Rags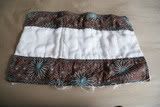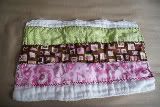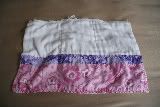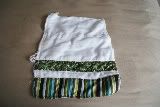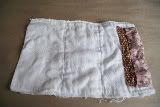 Nursing Cover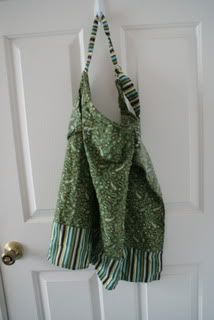 Quilt
Bumper for the crib
Anyway, we will keep you posted! Hopefully she will show up soon.